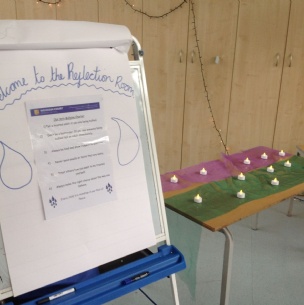 Monday 9th October was anti-bullying day.
Over the last few weeks the children have been learning about the anti-bullying charter and on Monday each class visited the reflection room, which had been decorated with fairy lights to create a peaceful atmosphere. All the children behaved respectfully whilst discussing the schools anti-bullying charter.
The anti-bullying charter is to remind the students how to behave and what to do if they are being bullied. Each class has created a display to remind them of this and there will also be displays around the school. It is important the children understand that bullying isn't acceptable and they always treat each other with respect.
Below is the anti-bullying charter :