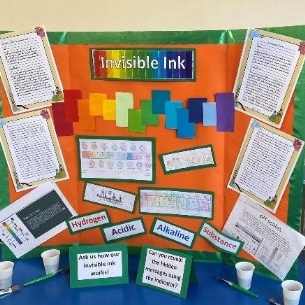 British Science Week at Wexham

Wexham has been taking part in British Science Week, this week. Our children are currently focusing on their science enquiry units this term, so science week has come at the perfect time!
The children have been carrying out different experiments, with each class having a different theme to focus on. The themes were:
Nursery - Growing
Reception - Changes of state
Year 1 - STEM
Year 2 - Women in science
Year 3 - Physics
Year 4 - Astronomy
Year 5 - Zoology
Year 6 - Chemistry
The week ended with our very first child-led science fair. This was an amazing opportunity for the children to showcase their scientific skills. Lower Primary parents were able to visit on Friday 13th March and Upper Primary parents on Monday 16th March.